Formula 1 will not replace the Russian GP this season, as the 22-race calendar confirms
F1 had planned to achieve a record 23-race season for 2022 before the cancellation of the Russian GP in February; While they were due to replace, the sport has now decided not to fulfill the September 25 date and there will be 22 races this year.
By Matt Morlidge
Last update: 05/18/22 1:30 p.m.
Formula 1 will not replace the Russian GP in 2022 despite significant interest as the sport opted to stick to a 22-race schedule.
The Russian GP was due to be the 17th race of the season on September 25, but was canceled in February following the country's invasion of Ukraine.
F1 had planned to fill the slot to keep a record 23-race calendar – with Qatar and Turkey as options – although the decision has now been made not to replace the Sochi Autodrom event.
The sport already has a tight schedule for the rest of the season and the Russian GP was expected to kick off one of two triple headers after the summer break.
There will now be a weekend break ahead of a Singapore-Japan double-header.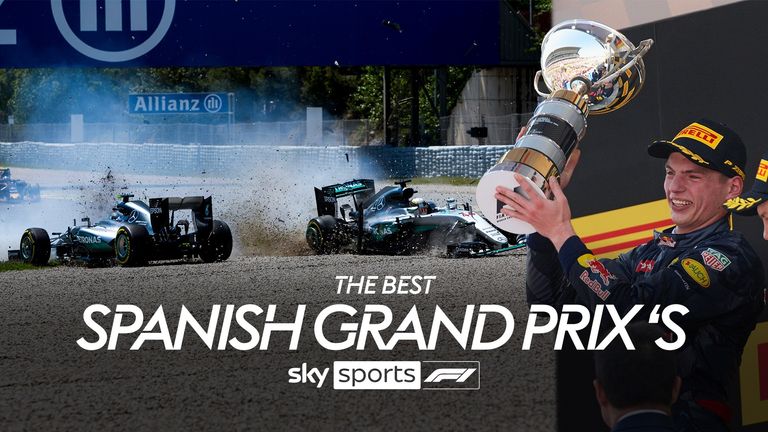 Ahead of this weekend's Grand Prix, check out some of Spain's best previous races.
One of the reasons there was no replacement, despite having many options, is that a European cycle would not have been possible due to logistical issues with EU freight rules.
A run on the fly could also have had complications; a tour of Qatar, for example, would have been in blistering heat in September and also just two months before the country hosts the FIFA World Cup.
After being canceled for 2022, the Russian GP has had its contract terminated and will therefore not be on the F1 calendar in the coming seasons.
2022 F1 calendar for the rest of the season
May 22: Spain (Barcelona)
May 29: Monaco (Monaco)
June 12: Azerbaijan (Baku)
June 19: Canada (Montreal)
July 3: Great Britain (Silverstone)
July 10: Austria (Spielberg)
July 24: France (Le Castellet)
July 31: Hungary (Budapest)
August 28: Belgium (Spa-Francorchamps)
September 4: Netherlands (Zandvoort)
September 11: Italy (Monza)
October 2: Singapore (Marina Bay)
October 9: Japan (Suzuka)
October 23: United States (Austin)
October 30: Mexico (Mexico City)
November 13: Brazil (Sao Paulo)
November 20: Abu Dhabi (Yas Marina)